A colour that naturally lends itself to a connection with the earth, is all about creating harmony between the decor, wall colours and objects when used for interiors.
If it is a dominant part of the exteriors, it still grounds a project amidst a colourful environment, creating a hook for the eye. Warm and nurturing, buff also helps to create a clean palette, making the mood restive and familiar.
Finishes for Diamond Sawn Stone
Blasted
Blasted
+ Water Blasted
Flamed
Polished
Finishes for Natural Split Stone
Natural
Leaving the natural essence to the stone by only smoothening the sides
Antiqued
Chamfered
A soft 45 degree edge finish, done to smoothen an otherwise sharp edge
Bullnose
A rounded edge giving a smooth feel
Rockfaced
An irregular edge creating a more natural look
admin
2022-09-08T04:01:50+05:30
The hard-wearing properties of natural stone when combined with anti-slip finishes, makes it an ideal choice for gardens and patios.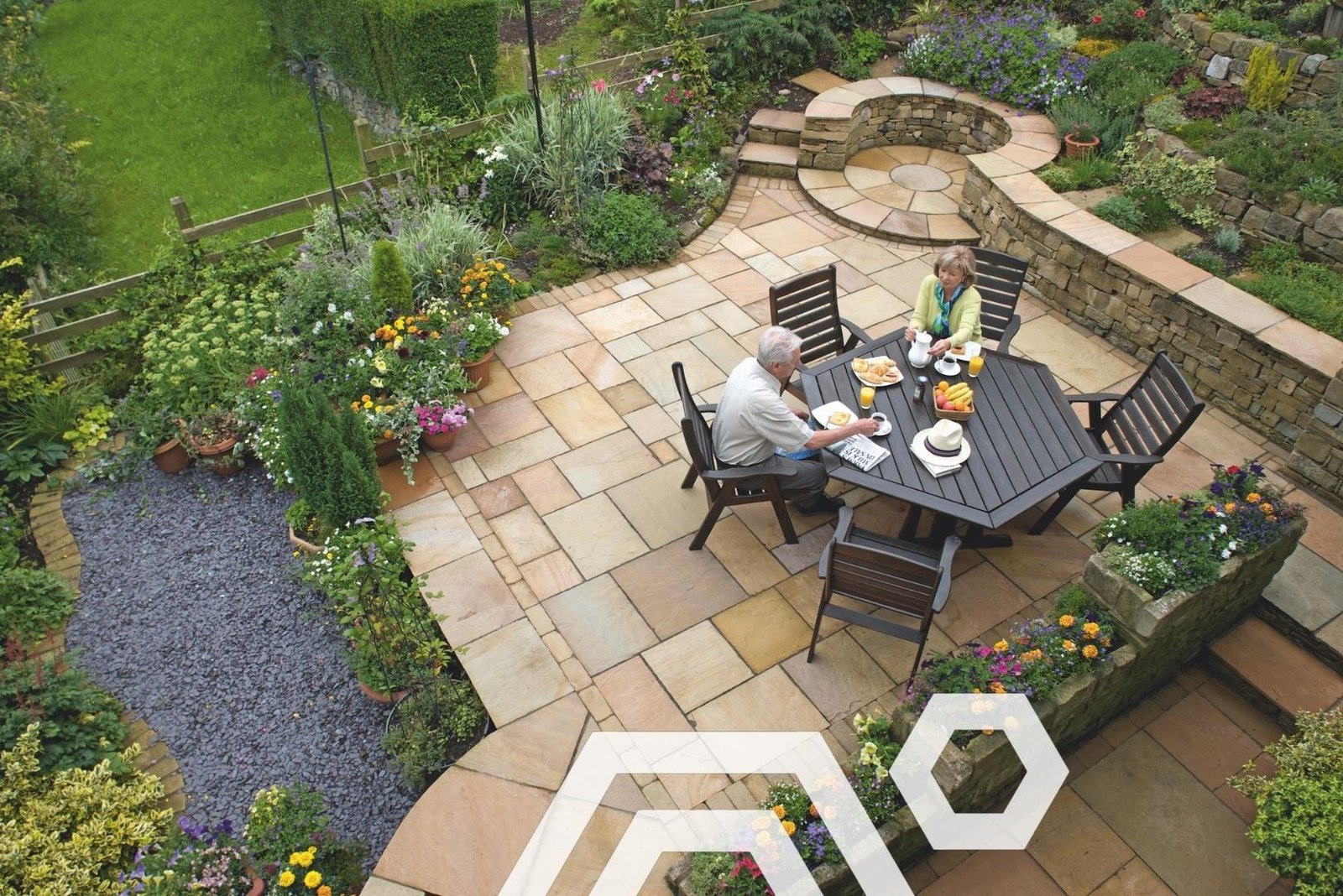 A signature wall in natural stone assures interesting textures, colours and durability for outdoor use.