With continuous investment in technology and innovation, we have been consistently identified as the brand in pursuit of excellence and pioneering solutions by the entire industry. Our vision is rooted in honesty and responsibility to be consistent, transparent and trustworthy to all our stakeholders
We specialize in processing natural stone
Technology and specialized equipment are the centerpieces of our operations, so we can consistently deliver superlative quality with consistency to our customers.
250
Direct access to over 250 quarries of sandstone, limestone and granite
250K
We have the largest installed capacity to cut sandstone in India
10,000
Impact over
10,000 people in
the community
4
Seamless processing in high-end factories with extensive new age equipment
LivingStone's audacious dream is to make natural stone the preferred choice for architects, interior designers and home-owners, to create remarkable living spaces around the world.
As preferred suppliers to leading distributors all over the world for over three decades, our stones have shaped a variety of hard landscaping projects, interiors and public places.
Technology and innovation are the cornerstones of LivingStone operations. Every slab of stone is processed, manufactured and tested to the highest standards. We take pride in our ability to evaluate and assess natural properties of stone and offer solutions to enhance its beauty. The brand embodies an international ethos and embraces a culture of exploration and innovation at every step of the business.
Be trustworthy. Place honesty and transparency above all else.
Be dependable. Stay on the ball, all the time.
Be responsive. Let your customer know you have their back.
Be better everyday. Have confidence to deliver the best.
Be brilliant. Believe that you can get it done.
Our efforts towards development have been unrelenting to meet the expectations of our customers.
First generation pioneer who offered Indian sandstone worldwide with exemplary quality.
Fortifying quality with investments in machinery and increasing the global footprint of LivingStone.
Third generation leader focussed on incorporating sustainability and unique solutions to the future of the business.
Our footprint
across the globe
LivingStone is synonymous with timely distribution of high quality natural stones all over the world.
Our products have been widely used in bespoke large scale residential and commercial projects in USA, United Kingdom, Germany, Australia, Japan, New Zealand, India and many other countries for over three decades.
Why Natural Stone
Hard-wearing, sustainable with elegant aesthetics, LivingStone's offering of Indian sandstone, limestone and granite, is a sound choice for flooring, paving, walling and architectural features of a residence or commercial space.
Our exquisitely finished natural stones blend with a modern, eco-conscious lifestyle.
We specialize in processing natural stone
Technology and specialized equipment are the centerpieces of our operations, so we can deliver superlative quality with consistency to our customers.
Durable
After millions of years of weathering, natural stone is the most durable & widely available architectural material on earth.
Versatile
Natural stone is adaptable to the varied needs of residential and commercial architectural projects. They can be used in flooring, paving, driveways, walling, coping, special features like signature walls and fireplaces, and in tailor-made products to style a space.
Elegant
Stone, with its beautiful range of colours, patterns and textures, brings a natural artistic inclusion to spaces. As an authentic material from the heart of the earth, stones radiate effortless style and elegance.

Sustainability
Natural stone is energy efficient, recyclable, non-polluting and a sustainable material that supports an eco-conscious lifestyle.
Factories
We have 5 manufacturing locations, with one in South India and four in North India. Our team consists of a mix of experienced and young talent, all united by a passion for natural stone. We procure from over 250 quarries and are driven by a desire to supply the highest quality products to our customers.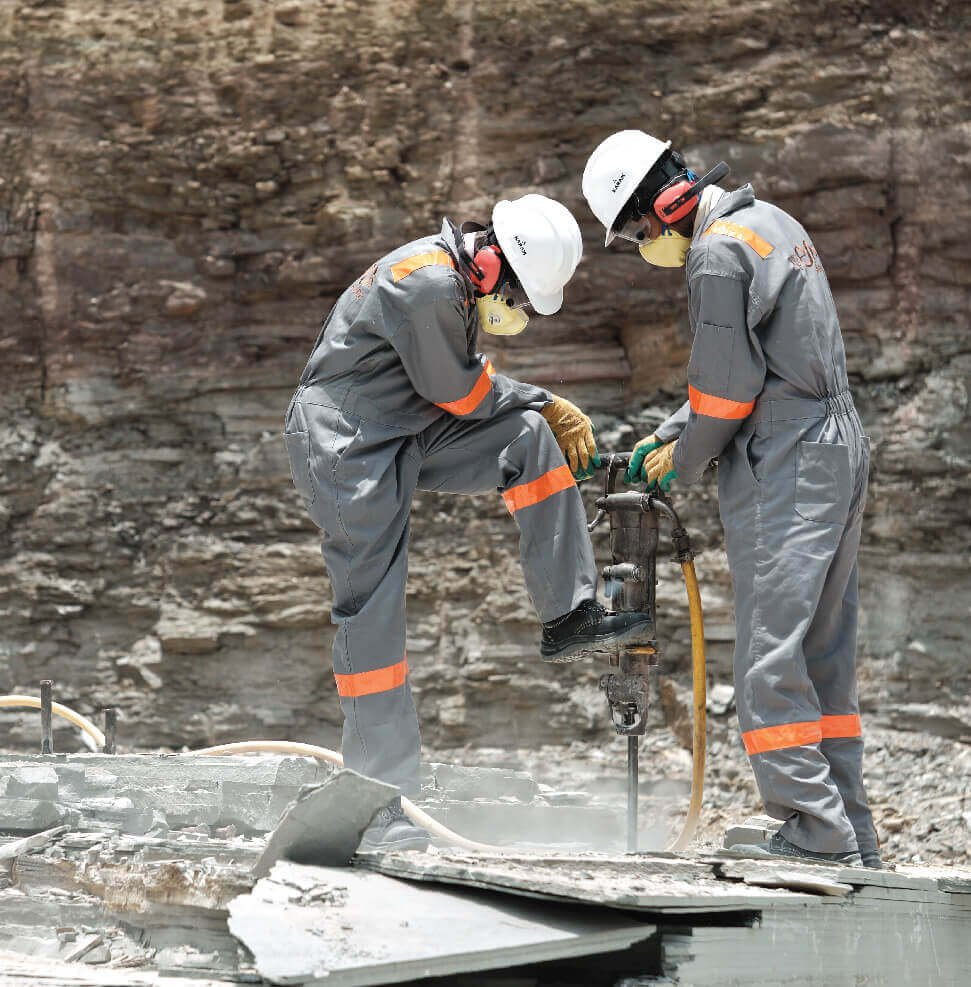 CAPEXIL
Special Export Award
2001,2002, 2003, 2004, 2005, 2006, 2007, 2011, 2013, 2014, 2015, 2016, 2017
Conferred to honour and encourage individual firms who have taken great initiative in developing exports from India for products falling within the purview of CAPEXIL.
CAPEXIL
Certificate of Merit
2008, 2010, 2012
Conferred to export houses who make exceptional and consistent effort in developing exports from India within the purview of CAPEXIL.
CONCOR
Exim Star Award
2011, 2012, 2013, 2017
Awarded 3rd position over the years in the special award category for north central region. Also conferred the 'Financial Performance Exporter' in 2013.