Composed of sand-sized grains of minerals, rock and organic material, sandstone is found in the sedimentary basins of the world and is one of the most widely used construction materials in the world.
Formed under the oceans, lakes and rivers with sand mineral particles such as quartz, lithic or feldspar, sandstone is largely resistant to harsh weathering. The unequalled strength and durability as compared to other natural stones, makes it a preferred choice for building and paving.
Physical Properties
Most of the sandstone are made up of a variety of mineral content, weathered and hardened over ages. The coarse to fine grain sizes gives it varied texture.
Gravity – Between 2.65 and 2.95,
Compressive strength – Approximately 65 MPa
Density – Approximately 20 to 22 KN/m3.
Low Porosity – Less than 2% absorption
Resistant to harsh weathering
Unique texture
Usage
Sandstone's durability and strength lends itself for the use of paving, cladding,  facades and walls. It is the preferred choice for hard landscaping in gardens and patios or cut for special architectural features like staircases, swimming pool edges, garden furniture and ornamental carvings.
The hard-wearing properties of natural stone when combined with anti-slip finishes, makes it an ideal choice for gardens and patios.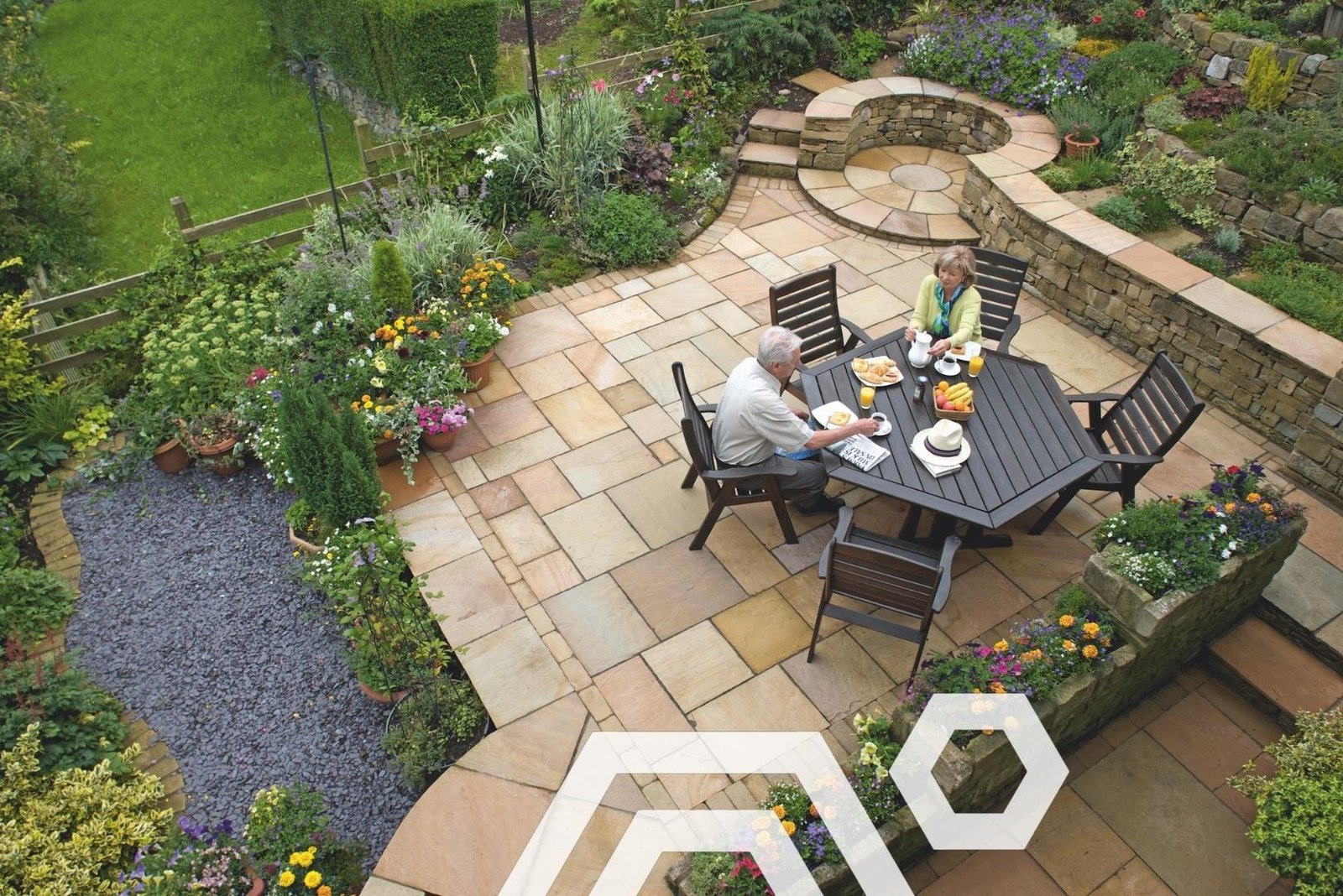 A signature wall in natural stone assures interesting textures, colours and durability for outdoor use.